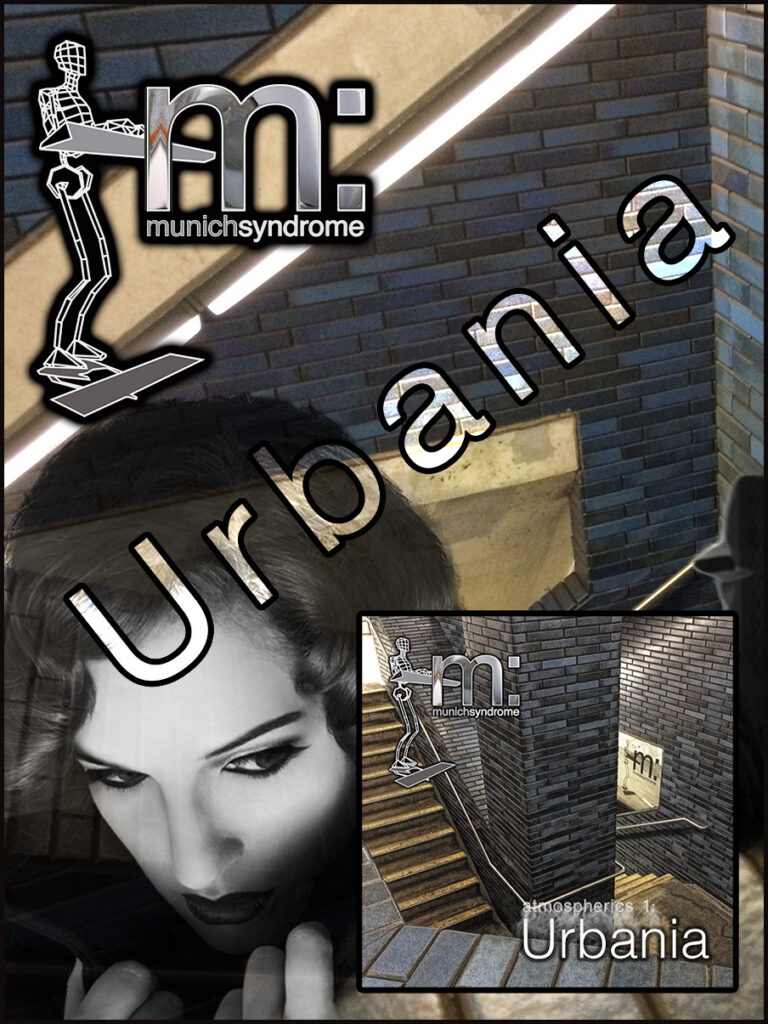 Atmospherics 1: Urbania is available from:
Atmospherics 1: Urbania available now from CD Baby
From Dystopia to Urbania…
With the Robotika sessions, a conscious decision had been made to include a vocal element on all the main tracks. After a very long two year push for both releases, the decision was made to revisit some of the inspirations that guided Sensual Ambience: to work on creating a narrative and mood through instrumental passages.
The inspiration was now to head into the heart of the city. The Underground, driven by a strong analogy synth lead, not unlike something found on the early Tubeway Army releases rides over a metallic rhythm, that channels and recalls the sounds of steel wheels over miles of tracks.
The tone shifts with Betrayal, which starts with a melodic beginning, but dissolves into a chaotic middle section when the realization of said betrayal sets in, to be followed by a calm outro bringing back the intro as a course forward is charted.
Heart of the City is the next destination. Downtempo with a trip-hop vibe, the song is the soundtrack of emerging from the underground as the city is transitioning from day into night. The song closes with the faint sounds of traffic and a siren fading off into the distance.
As night settles and the city takes on a darker and more sinister tone, Uptown begins. Voices echo and call from the shadows and corners, as electronic dissonance snakes and dances around the slinky rhythms. A seductive bass-line propels the song to the crescendo as the voices call out "let's GO!"…
Neon City has the bright new-wave sheen of a post-modern dance bar. Echoing the bright glow of the neon lights on the jukebox and the beer lights that adorn the bar, a propulsive dance rhythm courses through to every corner.
Happy Hour (Swoon) echoes that heady moment when the energies and interests in the bar are at their peak. Eyes meet each other across the room, numbers are exchanged and refreshments (of all sorts) are imbibed.
After Hours (Slink) is the coda to a very full night in the city as the city lights fade and the sun comes into focus. For those denizens of the night that are still going, a post-coital wrap to a hedonistic evening that most of the people just stirring will never have known of or been a part of… Urbania.
Atmospherics 1: Urbania is mastered in HDCD® by Jeffrey Norman at Mockingbird Mastering, Inc., for enhanced audio fidelity. HDCD® encoded discs will play on all CD Players.https://music.apple.com/us/album/atmospherics-1-urbania/1105564303
Atmospherics 1: Urbania is available from:
Atmospherics 1: Urbania available now from CD Baby