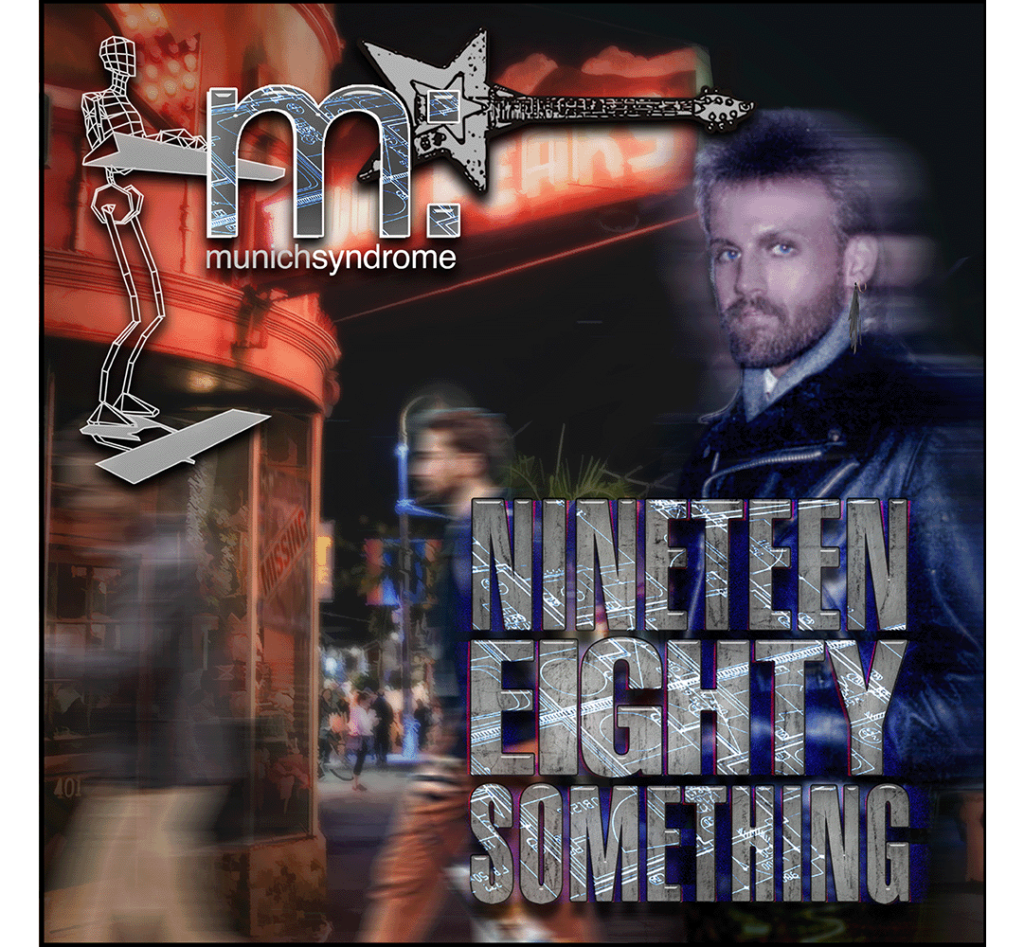 Written and demo'd in the 1980's, Munich Syndrome is about to release their 13th album, which takes everything back to where it began. Starting with a small home studio, experiments with a Korg Poly-6, a Sequential Circuits 6-Track, a drum machine, a mic and Tascam Porta-Studio evolved and grew into full fledged electro pop songs. Searches for collaborators came and went, but at the end of the day, a core group of songs were committed to tape, and then put away in a closet.
As the pandemic closed in on the world, a small stack of tapes was discovered at the back of a closet (4 moves removed from the original location). Unsure of the shape they were in, or what the tapes might reveal, a search began for a functioning machine to play back the 4-track tapes. The two biggest surprises were, the tapes were in remarkably good shape, but more surprising, there were several songs that had escaped memory altogether. A certain amount of irony was entailed that the first song listened to was called "Missing." What was amazing was, the song was all there. The melody, the words, all of it.
But, with these newly discovered songs, came the realization that the technology and recording equipment were less than stellar. A lot of work began to clean up what could be cleaned, redo what needed redoing, re-recording what (desperately) needed to be re-recorded, and then fitting the new back into the old.
A tad more recording is still underway, but the core group of songs are ready, including:
Missing
Nineteen Eighty Something
Love & Dancing
2 Whom It May Concern
Forever in a Night
Revenge
Dreams or Memories
Disco Lies
Anywhere But Here
Thief
Endings
Sensual West End Girls Ambience (grafting our version of the Pet Shop Boys West End Girls with our song Sensual Ambience)
Shooting for a late 2022 release, but this might not land until early 2023!